Profile

Free Account
Created on 2012-11-18 05:46:25 (#1820857), last updated 2017-04-05 (24 weeks ago)
2,734 comments received, 0 comments posted
1,276 Journal Entries, 62 Tags, 0 Memories, 15 Icons

About
| | |
| --- | --- |
| Name: | l_greensleeves |
| Birthdate: | Sep 17 |
| | |
| | |

Mini Bio
If you cannot be a poet, be the poem (с) David Carradine.
...счастье — вопрос нарратива, а не фабулы (с) quod_sciam.
Вот и прожили мы больше половины.
Как сказал мне старый раб перед таверной:
"Мы, оглядываясь, видим лишь руины".
Взгляд, конечно, очень варварский, но верный (с) Иосиф Бродский. Письма римскому другу.
"Во мне, а не в писаниях Монтеня содержится то, что я них вычитываю" Б.Паскаль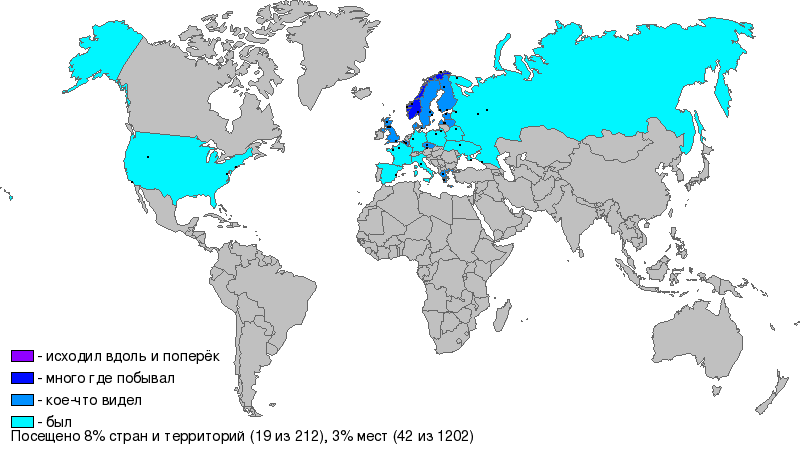 People
[View Entries]

[livejournal.com]
a-str
,
abra-akbar
,
airiche
,
akasi
,
alivewomen
,
alliruk
,
altimate
,
anna-paulsen
,
anton71
,
antrum
,
arcobaleno-ru
,
arshistorica
,
aspasia14
,
athensoh
,
autumn-flavour
,
avva
,
azbukivedi
,
azhukova
,
barminova
,
beautyspot
,
bes-ucher
,
biobalast
,
book4you
,
borisakunin
,
butavka
,
canele-vanile
,
caramelina
,
chadeyka
,
chernika7
,
chinz
,
christa-eselin
,
conjure
,
cook-inspire
,
dardanus
,
darkmeister
,
ddkozlov
,
delnara
,
dimaberkut
,
dobridoctor
,
dok-zlo
,
dolorka
,
drevo-z
,
edvoskina
,
enchantee-x
,
eniki-beniki
,
eprst2000
,
ethos-a
,
etwas
,
ezdivala
,
falcao
,
fashionlife
,
fatman
,
fili-chere-pok
,
flavorchemist
,
fleitz
,
fmonegoru
,
frekken-gelya
,
freshwindpoint
,
gellada
,
gertman-vypiski
,
gracebirkin
,
greenarine
,
greensleeve
,
greycradio
,
gulchatay-13
,
gutta-honey
,
huli-tam
,
i-lara
,
igor-gromov
,
iismene
,
ilook
,
ivanov-petrov
,
izubr
,
j-gerasimova
,
jenta17
,
kalinji
,
kapelka-grusti
,
kirdiy
,
kozzza2004
,
krusenstern
,
la-cruz
,
la-gatta-ciara
,
labazoff
,
labazov
,
laggar
,
lion-man
,
litvinen
,
lolo-tro
,
lucyforrer
,
maroosya-r
,
maya-honey
,
melanyja
,
mikhail-epstein
,
murmele
,
mustangostang
,
myfashion-diary
,
na-shpilke
,
natahich
,
negippius
,
nektototam
,
nostradamvs
,
novayagazeta
,
oblomov-ilya
,
obzor-inolit
,
olegtern
,
olejnikov
,
olnigami
,
out-of-frame
,
paslen
,
peggotty
,
penguinny
,
potemka
,
ptica-we
,
pusapnik
,
quod-sciam
,
read-and-eat
,
real-sherhan
,
regina-shafir
,
remochka
,
rikki-t-tavi
,
rimmalove
,
roman-shebalin
,
roman-shmarakov
,
sanabis
,
santagloria
,
shraibman
,
sige-vic
,
snorapp
,
snowps
,
snsmm-k
,
storoj-sergeev
,
syiroejkina
,
taoky
,
tarien-ll
,
thelastpageof
,
triptotheworld
,
tubilets
,
twilight-state
,
upryamka
,
veloamator
,
voldemortessa
,
vzaslavskaya
,
waggi-tan
,
writing-cures
,
yesilortanca
,
yettergjart
,
yustas-07
,
zayz
,
zis-man

[users.livejournal.com]
_a_moi_5_kopeek
,
_niece

Communities
[View entries]

Feeds
[View Entries]

Subscriptions (0)

Linking
To link to this user, copy this code:
On Dreamwidth:
Elsewhere: